German Shepherd Dog
TRUE HAUS KENNELS
TOP QUALITY !

QUALITY ISN'T EXPENSIVE..... IT'S PRICELESS!!


since 1968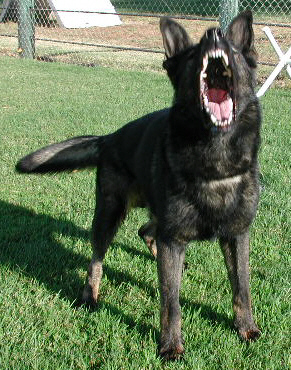 SG Karo Anrebri
IOP3, KKL1
1.tr., 5KV1/P
HD: 0/0
Born: December 23, 2004
Black Sable
height 25 inches, weight 80 pounds
IPO1 ( 100 bodu obrana ), IPO2 - velmi dobre, IPO3, SchH-VPG1 ( 95,92,99)
Karo is of correct structure with especially massive bone strength.
Self-confident and spirited attitude with firm and steady nerve base.
Rock-solid temperament with tremendous working character and a great desire to perform, no need to build drive to work.
Comes from a long line of top performing BSP and WUSV competitors.
Sire is the well-known top competitor and producer Ellute von der Mohnwiese SchH 3, (2xBSP), LGA.
The line is known for outstanding temperament and high trainability.
Dam is Emilka Anrebri, SchH 3, IPO3, ZPO2, ZVV3, ZPS.
Comes from famous top working Czech bloodlines known for high level performance abilities along with very good structure.

KARO'S PEDIGREE
Karo is owned by Kim Nixon.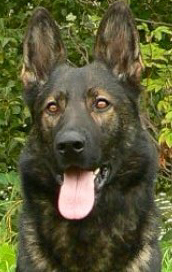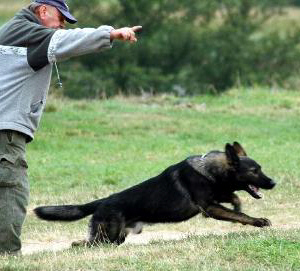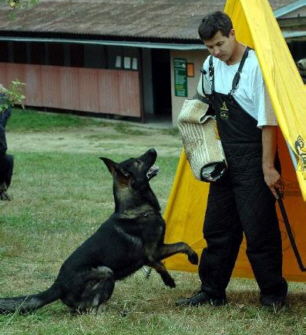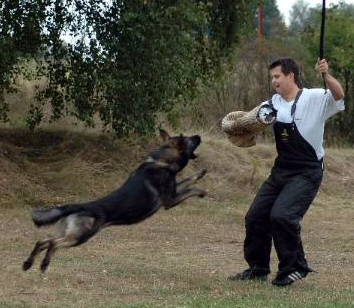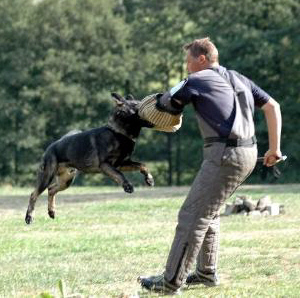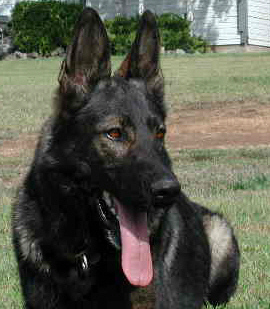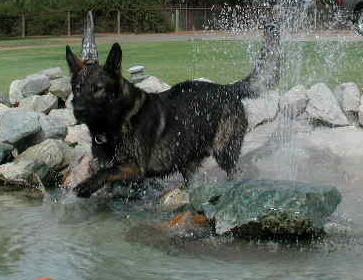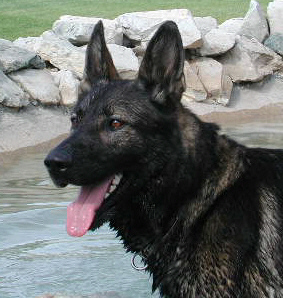 ---
HOME
FOR MORE INFORMATION on True Haus Kennels
or any of our german shepherd dogs: james@truehaus.com
If you are an AOL user you will need to type my email address
james@truehaus.com
and not use the link to email
James Reed
Oroville, Ca
530-534-5678