German Shepherd Dog
TRUE HAUS KENNELS
TOP QUALITY !

QUALITY ISN'T EXPENSIVE..... IT'S PRICELESS!!


since 1968






Thatchers Trigger of True Haus
CGC, FO, P1S, PD1
OFA Good
DM- carrier GS-DM2126/63M-NOPI-CAR
Red Sable
AKC# DN18749402
Born: June 30, 2007
height 26 inches
weight 94 pounds

Trigger was born here and has been raised and trained by his owner Clark Thatcher.
He is a powerful red sable exceptional in every way. The best of both worlds, he has the legendary look of the East German bloodlines along with the superior temperament and performance qualities of the West German working lines. Especially strong structure and awesome substance. Outstanding chest proportions, very good angulation and powerful movement. Massive bone strength with a magnificent head along with imposing expression. Flawless disposition with unparalled steady nature. Impossible to make unsure with a rock-solid steady nerve base. Pronounced play drive shown by high anticipation for the ball. Absolutely perfect with children and relaxed in the home environment. Transitions between active and passive behavior perfectly on command.
Ideal in every way.
Trigger is what we try to acheave with every one of our breedings.

You can find information on Trigger's sire Tommy on our home page here
You can find information on Exe, Trigger's dam on our pastdog page here

Trigger's offspring
This is a son out of Trigger that Jim raised for several months Mick
This is daughter out of Trigger and Kalli Bretta

TRIGGER'S PEDIGREE

4-27-2013
Clark and Trigger earned their Police Dog 1 (PD1) title with first place. They did an awesome job!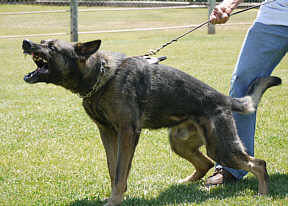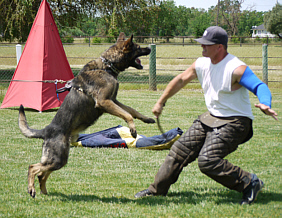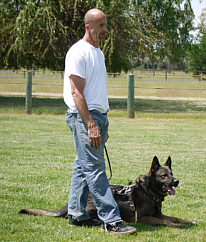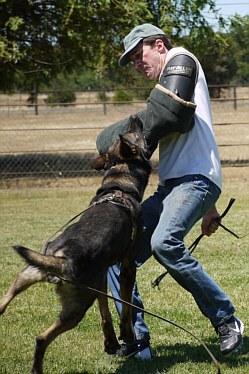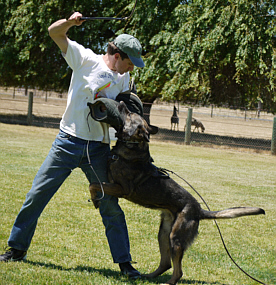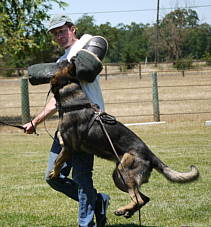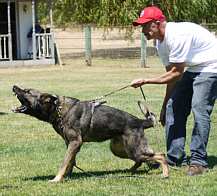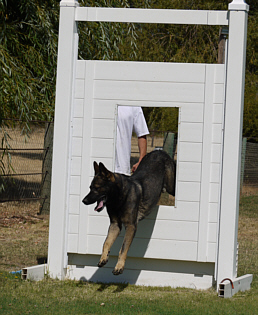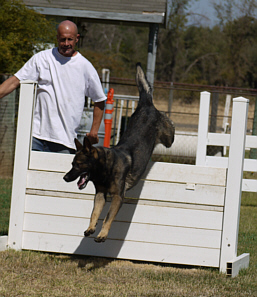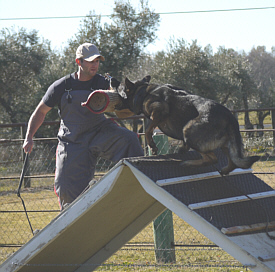 Clark and Trigger 4-27-2013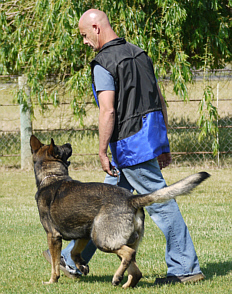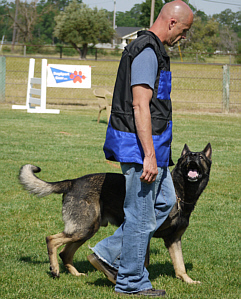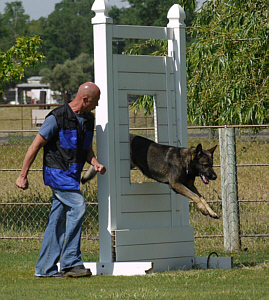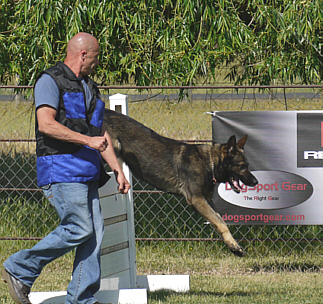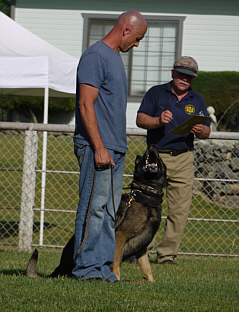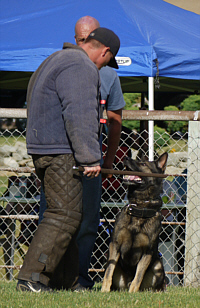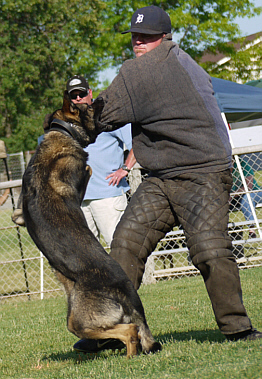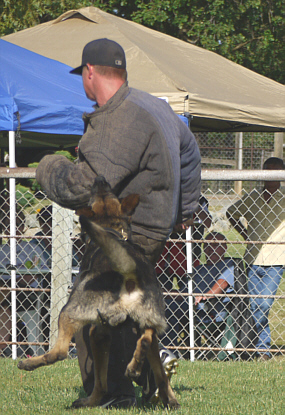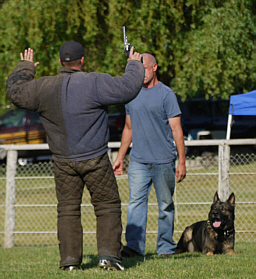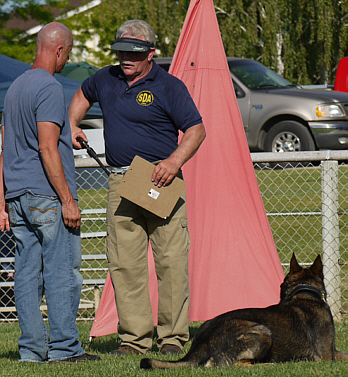 ---
HOME
FOR MORE INFORMATION on True Haus Kennels
or any of our german shepherd dogs: james@truehaus.com
If you are an AOL user you will need to type my email address
james@truehaus.com
and not use the link to email
James Reed
Oroville, Ca
530-534-5678